The Cube Still Lives…
The 8 x 8 x 8 LED cube has been on it's travels again. This time it has made an appearance at the Bay Area Maker Faire: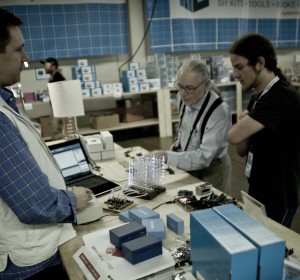 Thanks to fellow Netduino community member Chris Hammond for permission to use this photo.
Tags: Electronics, LED, Netduino
Monday, May 21st, 2012 at 8:42 pm •
Electronics
,
Netduino
•
RSS 2.0
feed Both comments and pings are currently closed.